APC Replacement Batteries for Uninterruptible Power Supplies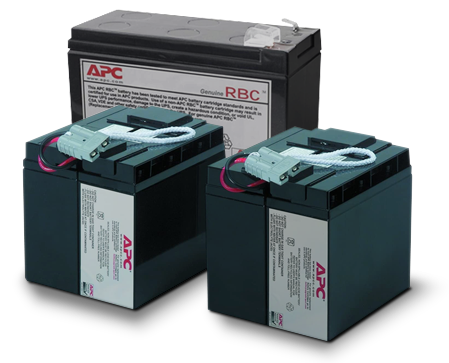 From battery backups that safeguard against outages, to full-scale data center infrastructure, from surge protection and power conditioning to rack mounts and a host of other accessories: APC can help your home and business become more efficient, reliable, and connected.
APC Replacement Batteries for Uninterruptible Power Supplies are a hugely popular and important line of power backup products. They are trusted by millions of IT professionals throughout the world to protect equipment and critical data from costly interruptions. They supply reliable, network-grade power reliably and efficiently.
APC's selection of replacement batteries is large, keeping you covered no matter which APS UPS product you need support for. Just CLICK HERE to begin your easy search for an APC replacement battery.
Of course, you can also reach out to us here or call Corporate Armor at 877-449-0458, so we can answer your APC questions and save you money! We can't wait to serve you!
Check out our convenient Replacement Battery Cartridge finder HERE!
---
Check out our original content!