Cradlepoint L950 Broadband Router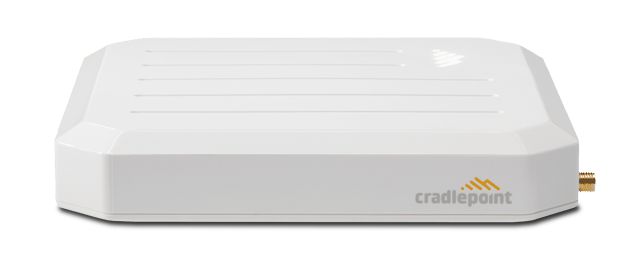 The Cradlepoint L950 is a cellular broadband adapter. It provides a cellular internet connection that can be added to networking equipment, like a router, for a variety of uses. For example, Cradlepoints have long appealed to RVers and boaters with their demanding mobile internet needs. In short, it brings cellular connectivity to any device that requires it. The L950 is designed for temporary networks, or networks where wired connections are impractical.
It also provides a secondary, failover connection in the event of a disruption to primary WAN links. Not only that, the L950 can augment with a cellular connection based on established policies, for specific applications, or in the event of diminished WAN performance. You can even establish a secure day-1 LTE connection to get operations running while waiting for a wired connection to be installed.
The features of the Cradlepoint L950
The L950 is a simple drop-in device for those that need excellent management capabilities and an always-on network. It allows you to remotely control any out-of-band device that lacks a static IP address.
Cradlepoint L950 Broadband Router w/ NetCloud Branch LTE Adapter Essentials Plan:
Cradlepoint L950 Broadband Router w/ NetCloud Branch LTE Adapter Essentials Plan and Advanced Plan:
Just connect to the internet. It can be done by plugging in your mobile hotspot, jetpack or other compatible USB mobile broadband device. This failover connection is sent throughout the network. And it gives your business more uptime with fast 3G/4G/LTE speeds.
The Cradlepoint L950 adapter can be dropped into any active network. And thanks to Power-over-Ethernet, you can place it wherever the cellular signal is best.
It runs at 940 Mbps of Throughput in Standard NAT Mode, and and 940 Mbps in Captive Modem Mode. It also pushes 940 Mbps of IP Passthrough Throughput. So, if you have any further questions about the Cradlepoint L950, LTE, or anything else, please email us or call Corporate Armor at 877-449-0458.
View all Cradlepoint lines.
---
Read more