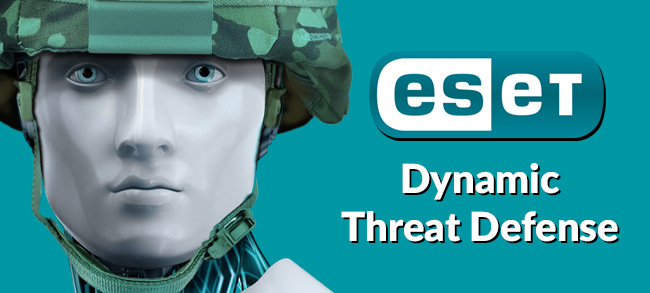 ESET is a hugely important partner of Corporate Armor's. And ESET Dynamic Threat Defense is their dynamic sandboxing technology. It caters to enterprise customers. Reach out to us to find out more about EDTD!
To use ESET's own verbiage, ESET Dynamic Threat Defense provides a powerful, isolated test environment in which to execute and observe the behavior of a suspicious program. It then analyzes the data and reports automatically. This is especially useful against zero-day threats, including ransomware." In other words, it's a sandbox (read more about sandbox technology here).
Need a refresher on Sandboxing?
Basically, a sandbox is a replica of a computer's operating area, only without access to the rest of the network. Sandboxing imitates your entire computer's system. It will accept a program and execute it to understand its purpose. If it's suspicious, you'll still be able to work on the program in the sandbox. But with the separation, it won't have the chance to harm your system or any other part of the computer.
In more technical terms, a sandbox is an environment where a suspicious, potentially dangerous file is uploaded to in order to be 'detonated.' Then, its behavior is analyzed to decide if it contains malware. So, these unknown guests are opened in a sort of isolation, without endangering the device they're on.
What's so great about ESET Dynamic Threat Defense?
It provides another powerful layer of security for ESET products like Mail Security and Endpoint products. It does so with cloud-based sandboxing to detect new, never before seen threats. Zero day threats.
Here's how it works:
ESET Mail Security automatically submits suspicious email attachments to EDTD. Then, EDTD analyzes the sample. It then submits the result back to Mail Security, usually within 5 minutes. ESET Mail Security automatically remediates attachments that contain the malicious content. The malicious attachment never reaches the recipient.
Here's why EDTD is especially effective against ransomware and zero-days. ESET uses three different machine learning models once a file is submitted. They're excellent against new, never-before-seen behavior-based threats. And EDTD does it fast. It shortens the response time to new threats to the bare minimum. In fact, its main advantage is the additional sensitivity threshold and the quicker speed. It can analyze most new samples in under 5 minutes, and often much quicker than that.
And it's cloud-based
And since it's cloud-based, it's perfect for today's mobile, widely-distributed workforce. Nowadays, employees are constantly off-premise. That is why ESET Dynamic Threat Defense is able to analyze files no matter where users are. The best part is that if anything malicious is detected anywhere, the whole company is immediately protected.
It's not hard to see why zero-day threats are so serious. To protect your network, applications and data, you must have an advanced threat prevention system. One that can test untrustworthy files, links, and emails before they get near your network. You need one that allows you to create granular policies at the endpoint level, so the admin can control what is sent, and what to do with the results. It needs to be easy to deploy, and well-priced. ESET checks every box.
Corporate Armor would love a chance to talk to you more about ESET Dynamic Threat Defense, or any of their other products. So please email us, or call Corporate Armor at 877-449-0458. Thanks for reading!
Highlights of ESET Dynamic Threat Defense
Ransomware and zero-day threats detection
Detect new, never-before-seen types of threats.
ESET utilizes three different machine learning models once a file is submitted.
Proactive security
If a sample is found suspicious, it is blocked from execution.
Then, it's analyzed by ESET Dynamic Threat Defense.
Mobility
Nowadays, employees often do not work on the premises.
The Cloud Sandbox analyzes files no matter where users are.
Automatic protection
The endpoint or server product automatically decides whether a sample is good, bad or unknown.