Free Sophos XG Appliance with the Purchase of Three Year Licenses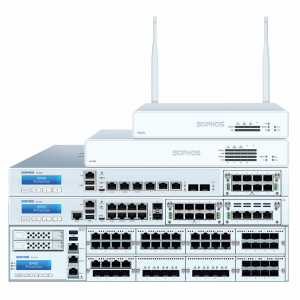 AVAILABLE FOR A LIMITED TIME!
In the world of Cybersecurity, you need to evolve or die. And the Next-Gen Firewall has
evolved – exposing hidden risks, blocking unknown threats, and automatically responding to
security incidents on your network like nothing before. Take advantage of this evolution by adding Sophos XG Firewall to your network – for free.
From now until Noon EST. March 30, 2020, buy a qualifying three year license and save big!
XG Series hardware appliances provide industry leading performance at every price point with the ultimate in flexibility, connectivity and reliability.
This promo is valid through March 30, 2020.
This promo cannot be combined with any other offers, promotions or special pricing.
More options available! Call 877-449-0458, or email us at [email protected] for more details.
View all Sophos lines.
Sophos XG 115 Hardware Plus 3 Year FullGuard Bundle:
Sophos XG 125 Hardware Plus 3 Year FullGuard Bundle:
Sophos XG 135 Hardware Plus 3 Year FullGuard Bundle:
Sophos XG 210 Hardware Plus 3 Year FullGuard Bundle:
Sophos XG 230 Hardware Plus 3 Year FullGuard Bundle:
Sophos XG 310 Hardware Plus 3 Year FullGuard Bundle:
Sophos XG 330 Hardware Plus 3 Year FullGuard Bundle:
Sophos XG 430 Hardware Plus 3 Year FullGuard Bundle: