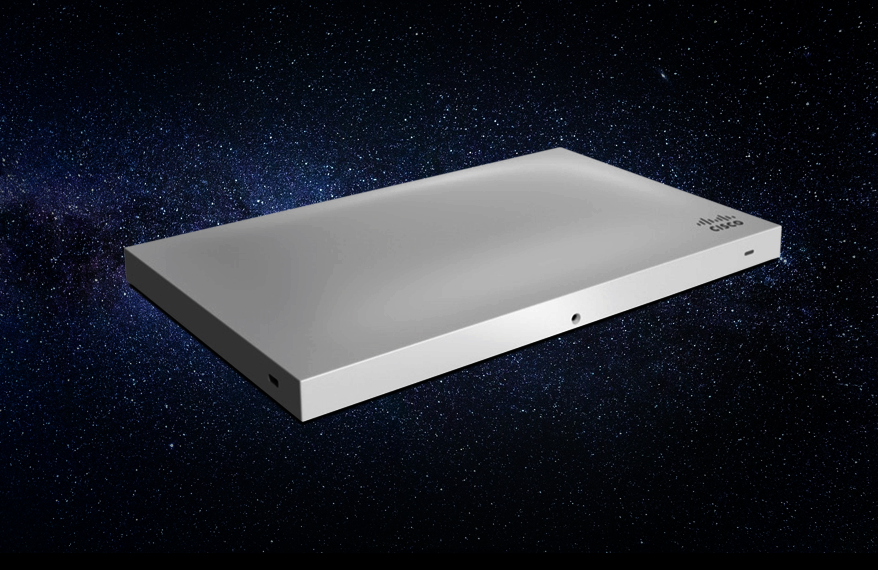 The MR33 is Meraki's entry level, general-purpose, do-it-all cloud-managed wireless access point. It is a quad-radio, cloud-managed 2×2:2 802.11ac Wave 2 device with Wave 2 with MU-MIMO support.
Simple set-up
Out of the box, it needs to be configured in your Meraki Cloud Management portal. But don't worry, it has a very user-friendly interface. You can easily enter all the settings your access point needs, before connecting the device to your network. And, since it's a PoE device, you have only one cable providing power and data.
If the device is configured in the Meraki Cloud, you just plug it in and power it on. It's that simple. Your AP will update with its configuration and will install any firmware updates at the same time. This usually takes about 10 to 30 minutes. Of course, further updates are scheduled well in advance and are no surprise when they happen.
And, there's a cool feature once you've completed setup of your initial device. Afterwards, all subsequent Meraki devices simply pull down their configuration from the cloud and coordinate with other installed devices. This maximizes efficiency within your network.
Who's the MR33 designed for?
It is well-suited for small- to medium-sized businesses, but is able to easily cover a small office completely by itself. On the other hand, a single MR33 would easily handle a two-story home or a small cafe.
Features and performance of the MR33
MR33 comes with all the standard Meraki security features built-in. For example, stateful Layer 3-7 firewall and automatic antivirus monitoring are included.
802.11ac Wave 2 gives this appliance a maximum speed of 1.3Gbps. This is accomplished with a 5 GHz 2×2:2 radio supporting 80 MHz and a 2.4 GHz 2×2:2 radio supporting 40 MHz. In addition, the MU-MIMO antenna delivers better reliability in high-usage environments.
In summary
When everything is up and running, you have an amazing level of monitoring and reporting at your fingertips. For example, you can view usage for every device on your network, and filter the list based on device, location, etc. Also, you will enjoy a full breakdown of bandwidth usage. So, if you find a device gobbling up a ton of data for whatever reason, you can block that user or limit its bandwidth.
There's also an integrated Bluetooth low energy radio, and a dedicated 3rd radio for real-time, full-spectrum RF analysis. The Meraki Cloud then automatically tunes the MR33 for optimal performance under tough RF environments.
In conclusion, the Meraki MR33 is a very capable access point. It has a great set of features for an "entry-level" device. Also, it utilizes the same interface as all Meraki devices. With this price-to-performance ratio and ease of set-up, recommending the MR33 is a no brainer. If you would like to know more about the Meraki MR33 or any other Meraki product, please email anytime. Or, you can call Corporate Armor at 877-449-0458. Thanks for reading!