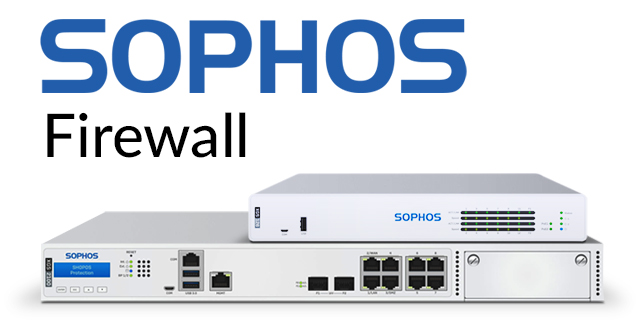 Sophos XG vs XGS – What's the difference?
There's a lot to learn about the new Sophos XGS firewalls. First thing is, it's now called, simply, Sophos Firewall. The performance jump between the XG and the new XGS series is greater than it was between the SG series and the XG series that replaced it. Secondly, the XGS series firewalls have dedicated Xstream Flow processors, and they're really something. These multi-core processors just make everything faster. Including the heavy-lift security functions like….
TLS 1.3 Inspection
According to the latest statistics, approximately 90% of web traffic is encrypted.Problem is, encryption makes traffic invisible to most firewalls.
The Sophos XGS 87 now removes the blind spots caused by encrypted traffic. The speedy new processors allow you to use SSL Inspection without sacrificing speed and efficiency.
Deep Packet Inspection
Sophos believes you shouldn't have to choose betrween security and performance. So, Sophos Firewall includes a fast Deep Packet Inspection engine. It scans your traffic without using a proxy, which tends to slow things down. The inspection processing is completely offloaded to the DPI engine. This reduces latency. In other words, it speeds things up.
Application Acceleration
Of course, let's not forget that a lot of your network traffic is important application traffic. Traffic that's supposed to be there, headed for branch offices, remote users, and so on. This trusted traffic can now be directed to FastPath, which will optimize performance further. This provides extra capacity for intelligently scanning traffic that does need DPI for malware and other threats.
Better connectivity
The new XGS series offers a range of built-in and optional expandable connectivity options. Compared to the XG series, the new models offer fundamentally more ports and in some cases more connection options for external modules. Sudden changes to the infrastructure can thus be better mastered with the new XGS firewalls.
If you have any questions, just email us, or call Corporate Armor at 877-449-0458.
View all Sophos lines.
Side-by-side comparison
Sophos XGS87 vs XG86
| | | |
| --- | --- | --- |
| | XGS87 | XG86 |
| Firewall Throughput | 3.7 Gbps | 3.1 Gbps |
| Threat Protection | 240 Mbps | 150 Mbps |
| XStream SSL | 375 Mbps | 75 Mbps |
| Firewall IMIX | 2.5 Gbps | 850 Mbps |
Sophos XGS107 vs XG106
| | | |
| --- | --- | --- |
| | XG107 | XG106 |
| Firewall Throughput | 7 Gbps | 3.55 Gbps |
| Threat Protection | 389 Mbps | 150 Mbps |
| XStream SSL | 420 Mbps | 75 Mbps |
| Firewall IMIX | 2.9 Gbps | 2 Gbps |
Sophos XGS116 vs XG115
| | | |
| --- | --- | --- |
| | XG116 | XG115 |
| Firewall Throughput | 7.7 Gbps | 4 Gbps |
| Threat Protection | 685 Mbps | 375 Mbps |
| XStream SSL | 650 Mbps | 130 Mbps |
| Firewall IMIX | 3.5 Gbps | 2.7 Gbps |