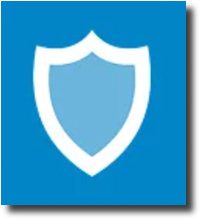 Emsisoft Anti-Malware for Home :
Today's threats come in new shapes – called Malware
Emsisoft provides Endpoint protection to millions of individuals, businesses, and organizations worldwide. They offer Emsisoft AntiMalware Home, and Emsisoft Business Security solutions. Emsisoft is well-known (and loved) for being highly-affordable, highly effective, and highly-adaptable.
Emsisoft Anti-Malware Home
Emsisoft Anti-Malware Home detects very effectively because it uses the full power of two major antivirus- and anti-malware technologies. And, it also scans quicker because of the efficient combination of the scanners.
Plus, there's a nifty, free (for personal use) Emsisoft Emergency Kit you can download. With it you can custom build "your own swiss army knife for scanning and cleaning infected third party computers." How cool is that?
Emsisoft highlights
Emsisoft delivers layered protection at a surprisingly low price. It features true, complete remote access and control, and it's super-fast and low on resource use. Plus, Emsisoft retains an absolute minimum of user's personal data.
Remote Access (!)
Lots of antivirus products offer some amount of remote access. However, Emsisoft really shines in this respect. You get the application itself inside a browser window. Anything you can do locally, you can do remotely. And, you use the same interface that you're already familiar with.
The remote management system offers some cool features. For example, a network lockdown that kills all connections to the affected system other than the connection to the Cloud Console.
Emsisoft Anti-Malware for Home:
Plus, you can configure profiles that set up new computers the way you prefer, invite other users with varying degrees of control, and more. For a home user the total and complete remote management is a huge selling point. Now, you can install antivirus for your grandma, and take care of their problems without traveling across town. Or, you can lock local access to settings, disable confusing notifications, or hide the purchase and renewal buttons. For the right user, this is fantastic.
Emsisoft offers single-pane-of-glass protection, resulting in very simple administration. And, being web-based, It also has the advantage of being able to respond to alerts without having to be tied to the office.
There's a lot to like about a super-usable, budget-friendly, security product you can manage from anywhere.
SPECIAL PRICING NOW!
Emsisoft is an exciting, up and coming solution with a rapidly growing following. And right now, you can switch to this excellent software with the knowledge that you will save at least 10% off what you're paying for your current endpoint protection software! So email us or call 866-925-3710 if you have any questions, or would like to know more about pricing.
Key Emsisoft Features
Total Remote Access
Retains minimal personal user data
Very nimble and low on resource useage
Highly affordable and easy to use




---
Learn more with our original content!