ESET Protect Advanced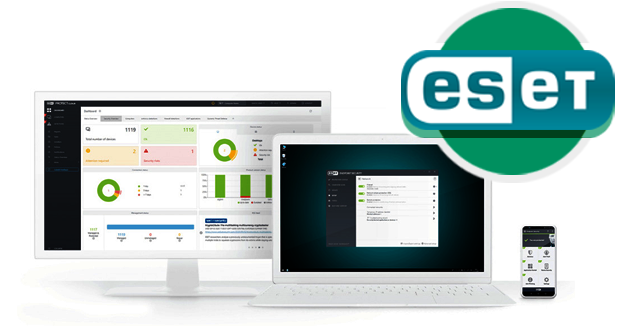 Endpoint Protection and more for small and medium business
ESET PROTECT Advanced fits small to medium-sized businesses and offers advanced EPP capabilities, full disk encryption, and an automated sandbox for dynamic threat analysis. It does so with a multi-layered approach to endpoint protection. It's equipped with the tools to fight the latest zero-day threats. ESET PROTECT Advanced offers organizations a quality security solution with the brand name to back it up.
ESET PROTECT Advanced is an outgrowth of the surge towards EDR, and especially XDR solutions that have become so prevalent in IT security. It is a direct response to post-Covid related realities. It might be good to think of this as a holistic, multi-platform approach to network security.
Down to business
This platform is ESET's solution for the hybrid infrastructure era. As organizations adopt more cloud and virtual workloads, tools like PROTECT are critical. They enable the transition from on-premises systems and protecting the digital infrastructure. Administrators can quickly deploy ESET and configure policies to meet network security objectives through the cloud-based management console.
At its' core, ESET Protect Advanced is a powerful anti-malware engine. Typical of all ESET products, it boasts excellent detection rates. It is easy to use and easy to manage remotely. ESET also has powerful intrusion detection and very useful forensic tools. The anti-phishing support is very good, as well.
It includes ESET Endpoint Security that protects you against ransomware and targeted attacks. It is also useful in the prevention of data breaches and detecting advanced persistent threats. Other tools that ESET Protect Advanced features include anti-spam protection, MFA for users and administrators, two-way hosted-based firewall, Secure Browser for sensitive transactions, and Active Directory scanner synchronization. There's also Botnet and C2C attack prevention, Cloud mobile device management and trackable web control functionality.
The net result
ESET Protect Advanced is a light and quiet protector. In general, it's suitable for about any scenario, both large companies and small. Even for home use. ESET works in the background without consuming the performance of the machine.
ESET Protect Advanced On-Prem for 1 year
Don't see the ESET PROTECT Advanced option you're looking for?
---
Many security/antivirus tools consume a lot of performance during scans. But ESET is not like that, most of the time you will forget that it is there. False alerts are almost unheard of – ESET has great accuracy compared to other security tools. Updates are automatic, and frequent, which is important.
It's a powerful, well-designed endpoint protection that delivers standout threat detection. Plus, it is nicely balanced between being easy to use and effective. The newer features, while powerful, do require a little bit of a learning curve, though. ESET carries a very friendly pricetag, and thus is easy to recommend to budget-conscious SMBs.
Any questions? Email us or call Corporate Armor at 877-449-0458.
Highlights of ESET Protect Advanced
Excellent detection rates
Easy to use remote management
Powerful intrusion detection abilities
Very quiet-running
Standout threat detection
Fully automated cloud-based sandbox


---
Read more