Are you looking for something better than the impersonal, "Big Box" experience you've come to expect from our gigantic competitors?
Corporate Armor
is a GREAT alternative to CDW, Tiger Direct, Firewalls.com, and the others. That's because we promise you personalized customer service and the most carefully selected IT security and networking brands available – brands we use ourselves and know intimately.
Fair enough! After all, you have LOTS of options when it comes to choosing your IT and Networking provider, and we sell a lot of the same things. But did you know that
Corporate Armor
has been helping businesses securely thrive since 2011? Because it takes more than a failsafe family of brands…
Okay, it's about really low prices, too.
Ever buy something online, and then see it someplace else for less, like 30 minutes later? We have, and we don't want that happening to any of our customers.
Corporate Armor
knows that a huge part of being completely satisfied is NOT OVERPAYING. We work with many small-to-medium organizations, and we care about your budget. Still not convinced?…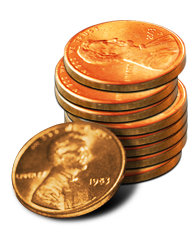 So watcha waiting for?
Visit
Corporate Armor
; you'll come away a believer. We take the pain out of IT with fast, free shipping anywhere in the lower 48, unforgettable customer support, and prices that'll keep you coming back. We can't wait to serve you!
Learn more