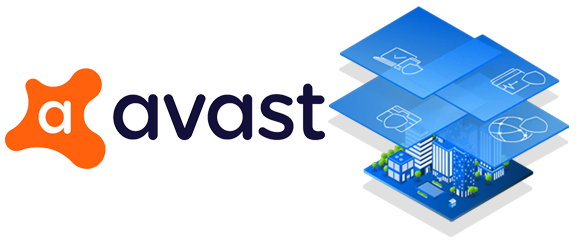 All-in-One Security for MSPs and Resellers
Multi-layered, real-time security
Avast has managed to create a scalable cloud-based security infrastructure that sees everything that happens on the internet. They have a view into everything online, good and bad. It gives Avast the unique advantage of being first to inspect and analyze potential threats. They prevent over 1.5 billion attacks every month, in fact. And when new malware is discovered, they can quickly deploy new security features to protect our users. This is the strength behind Avast Advanced All-in-One Protection.
With new, nasty ransomwares, trojans, and spywares coming out constantly, it's nice to know there's people like the ones at Avast on our side. Avast has a long history of building effective anti-malware products, and Avast Advanced All-in-One Protection can more than stack up in a crowded field of competitors.
Avast Advanced All-in-One Protection is geared not only towards complete, holistic security, but also towards ease of use. MSPs today require an all-in-one, comprehensive security platform that is easy to install and manage. This is to reduce dependency on skilled security professionals.
The thing is, many MSPs have limited resources and therefore are always on the lookout for a simple, scalable, easy-to-manage solution. They need something that allows them to support the business growth of their customers and maximize their in-house resources.
CloudCare
The main feature with Avast Advanced is CloudCare. It delivers all of Avast's security features through the cloud on a user-friendly platform. What does it do? For one thing, it lets you grow your MSSP while increasing your revenue. CloudCare gives MSSPs a simple way to scale business, add new services, and deploy security remotely to new customers.
It also allows you to manage multiple networks easily by viewing threats, updates and reports for your customers in one place. Plus, helps you avoid rising costs and upkeep for clients. This helps you reduce onsite client visits, saving effort, money and time.
Features of Avast Advanced All-in-One
Since it's cloud-based, you can scale Avast Advanced All-in-One endlessly. And cloud security is able to scan every byte of incoming and outgoing traffic, including SSL and CDN. And, for the same reason, Avast is protecting your customers' users anytime, anywhere.
Corporate Armor has partnered with Avast for years. We can readily recommend Avast Advanced All-in-One Protection for your clients. Why not email us or call 877-449-0458 and let us answer your questions? Thanks for reading!
Avast Advanced All-in-One Protection highlights
Installation is a total snap
Ease of use and layered security services your clients need
Easily scales to support customers' growing business needs
Supports MSPs with a QuickStart program to drive business growth


---
Learn more with our original content!