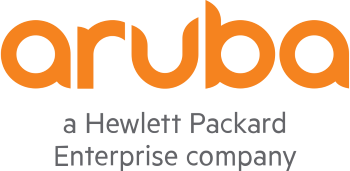 The Aruba Networks family of appliances has wonderfully easy-to-use technology, and great range. It's easy to set up single or multiple AP's, including guest access. There is no dedicated controller needed. Initial config is a snap; simply power up, plug it into your network, and connect. And even for the beginner, Aruba products are easy to master quickly. Aruba's Adaptive Radio Management (ARM) technology provides airtime fairness and ensures that APs stay clear of all sources of RF interference. This ensures reliable, high performance WLANs.
Our Aruba Networks line is extremely popular, and it's easy to see why. Affordability, quick, simple installs, and ease-of-use. As a result, even small businesses with little-to-no IT support are able to effectively manage their networks. Call Corporate Armor today at 877-449-0458 and tap into our considerable Aruba Networks expertise. You can also email us at [email protected]!
Aruba Categories
Don't see what you're looking for? Give us a call at 877.449.0458.
Aruba, a Hewlett Packard Enterprise company, is redefining the intelligent edge with reliable mobility and IoT solutions for organizations of all sizes. The company delivers solutions that empower organizations to serve mobile-savvy users who rely on internal and cloud-based apps for every aspect of their work and personal lives.