---
Palo Alto Networks is an absolute leader in global cybersecurity. They continually deliver innovation to enable secure digital transformation—even as the pace of change is accelerating
Every day, Palo Alto Networks provides the visibility, trusted intelligence, automation and flexibility that help complex organizations advance securely.
Palo Alto's PA series are the the first Next-Gen firewall family powered by machine learning. This allows tthem to provide dynamic security actions based on user behavior to restrict suspicious or malicious users. We would love to tell you more about the legendary Palo Alto PA series, so reach out, or call 877-449-0458!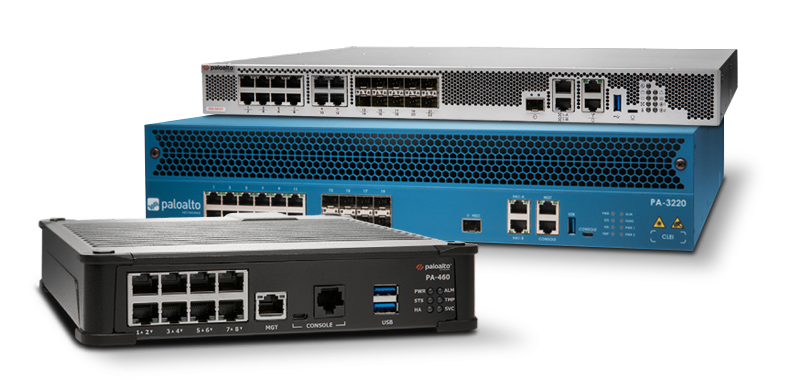 Palo Alto firewalls
---

Firewall Throughput – 24 Gbps
Threat Prev Throughput – 12.8 Gbps
IPsec VPN Throughput – 14.5 Gbps

Firewall Throughput – 1.6 Gbps

Firewall Throughput – 2.1 Gbps
Read up!
---
Need Help Setting Up Your Firewall?
We've written a step-by-step guide on how to make your shiny, new, just-out-of-the-box FortiGate firewall do firewall things like it's supposed to.