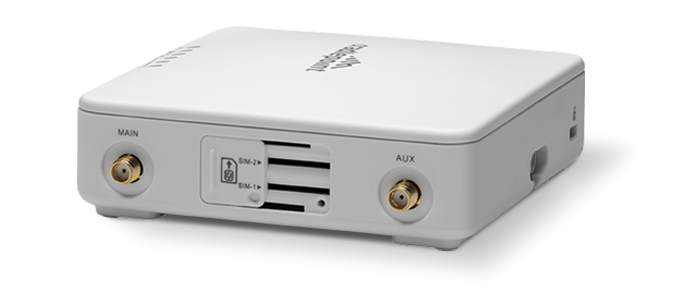 Cradlepoint CBA550 LTE Adapter
The Cradlepoint CBA550 is an LTE Gateway modem. It provides a cellular internet connection to any traditional router, in the same way one would use a cable or DSL modem. In short, it brings cellular connectivity to any device that requires it. The CBA850 is designed for temporary networks, or networks where wired connections are impractical.
For example, Cradlepoint have long appealed to RVers and boaters with their demanding mobile internet needs.
Great. What does 5G mean?
The next iteration of mobile networks, 5G, will deliver a much faster and much more capable service than its predecessor 4G. Fort example, download speeds of up to 10Gbps and latency (the time taken to open a downloaded file) of 1 millisecond.
To put this into context, the phone you're most likely using right now is capable of download speeds of 300 Mbps. To download a full-length film on 4G it'll probably take you around 2-3 minutes, but on 5G you'll be ready to press play in 4-40 seconds.
Cradlepoint L950 Broadband Router w/ NetCloud Essentials for Branch LTE Adapters (Standard):
Therefore, in order to connect to the 5G network, you'll need to be using a 5G-ready device. That means things like a 5G-specific modem, a larger battery and faster, more powerful processors to support the more data-heavy tasks enabled by using 5G.
NetCloud IoT Package
The Cradlepoint CBA550 is sold as a package with a cloud-based plan called NetCloud. It is a secure, cloud-based networking plan built for Internet of Things and machine-to-machine uses. It's similar to the bundles that firewalls often come with. This cloud-based service adds greatly to the features and capabilities of your router. For example, NetCloud offers secure, cloud-based management and control of your CBA550. Netcloud is offered in three and five-year software subscriptions that include 24×7 support.
View all Cradlepoint lines.
---
Read more