ESET Protect Complete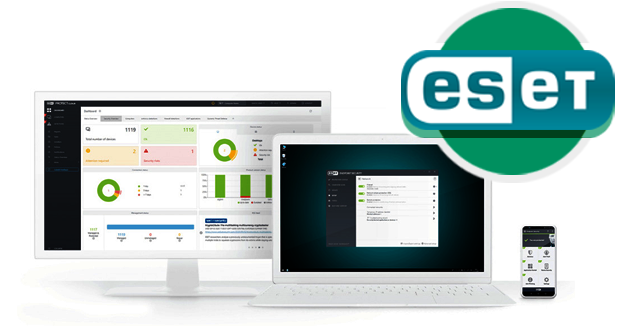 Endpoint Protection and much more for business
ESET Protect Complete addresses the growing needs of customers to protect their IT environment on additional levels. This is an outgrowth of the surge towards EDR. And especially XDR solutions that have become so prevalent in IT security. It is a direct response to post-Covid related realities. It might be good to think of this as a holistic, multi-platform approach to network security.
Down to business
ESET has a powerful anti-malware engine and comes in at a good price point. This and excellent detection rates. It is easy to use and easy to manage remotely. ESET also has powerful intrusion detection and very useful forensic tools. The anti-phishing support is very good, as well.
Compared to ESET Protect Advanced and ESET Protect Complete, the Entry version lacks full disk encryption, cloud sandbox (as already mentioned), mail security, and cloud app protection.
What you get
ESET Protect Complete is their Endpoint Protection, plus other things. For example, it has a bundled security including firewall, antispam and Web filtering. Antispam is software designed to prevent or block unwanted or unsolicited emails (also known as spam) from being opened or received.
It uses various means to detect unwanted messages such as whitelists, blacklists, address lists, mail reputation authorities and keyword matching.
The net result
ESET Protect is a light and quiet protector. In general, it's suitable for about any scenario, both large companies and small. Even for home use. ESET works in the background without consuming the performance of the machine. Many security/antivirus tools consume a lot of performance during scans. But ESET is not like that, most of the time you will forget that it is there. False alerts are almost unheard of – ESET Protect Complete has great accuracy compared to other security tools. Updates are automatic, and frequent, which is important.
Easy-to-use, effective security
Overall, ESET is powerful, well-designed endpoint protection. It delivers standout threat detection. Plus, it is nicely balanced between being easy to use and effective. The newer features, while powerful, do require a l ittle bit of a learning curve, though. ESET carries a very friendly pricetag, and thus is easy to recommend to budget-conscious SMBs.
Any questions? Email us or call Corporate Armor at 877-449-0458.
Highlights of ESET Protect Complete
Excellent detection rates
Easy to use remote management
Powerful intrusion detection abilities
Very quiet-running
Standout threat detection
Read more
---