Meraki Mobile Device Management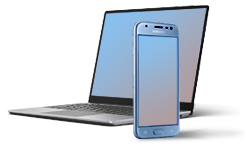 Meraki MDM Systems Manager allows you to manage all your mobile devices over the cloud in a secure environment. Basically, you control and manage mobile devices similar to the way you do with Meraki hardware.
Run thousands of devices and computers, right from the same place. Android, iOS, Mac, and Windows platforms all work with Meraki Systems Manager. In addition, devices seamlessly pull security policies and settings from the cloud. As a matter of fact, Meraki MDM can even specify how long a device has access to assets, by using Trusted Access.
How does it work?
Meraki MDM gives you several ways to onboard. When you're done, managing your little cloud-kingdom is a snap. Here's Meraki's own directions, for every platform. Meraki MDM Systems Manager is sort of a centralized cloud-control platform for personal devices. In other words, it gives you the ability to cloud-monitor and manage all your mobile devices. Just like you can firewalls and switches.
Choose Your Meraki MDM
Meraki MDM Systems Manager:
Here's how Meraki explains it: "Meraki Systems Manager mobile device management solution provides cloud-based centralized management, diagnostics, monitoring and security of the mobile devices in your organization. Now, you can manage deployments of all devices without an on-site appliance.
You can run all your devices and computers right from the same place, whether the devices are on the road or in the office. And policies, which are customizable, are applied to devices anywhere in the world, even if internet connectivity is lost.
Have questions? Call 877-449-0458, or email us at [email protected].
View all Meraki lines.