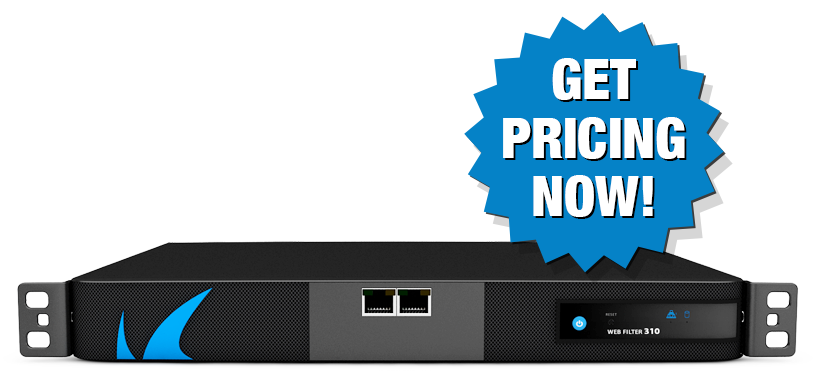 Barracuda 310 Web Security Gateway
The Barracuda 310 Web Security Gateway lets you enjoy the benefits of web connectivity without the risks. Use dozens of predefined content-filtering categories. Or, you can take granular control over web application activity down to individual users.
Arm yourself against web-borne malware and viruses, lost user productivity, and misused bandwidth. The Barracuda 310 comprehensive solution for web security and management. It unites spyware, malware, and virus protection with a powerful policy and reporting engine. In this way, it is a bit similar to a web applicaton firewall.
The Barracuda 310 also has advanced that adapt to emerging requirements like social-network regulation, remote filtering, and visibility into SSL-encrypted traffic.
Like a web app firewall, it increases productivity, regulates bandwidth usage, and prevent risky behavior with granular policies on user activities. It can also control access to web sites, applications, and Web 2.0 platforms based on users, groups, time, bandwidth, and other criteria.
Get pricing on your Barracuda 310
What can the Barracuda 310 do?
It can integrate with active directory to place restrictions based on a specific user if required. Or, alternatively to allow a user to access more on the web if needed. Blocking and/or allowing instantly for specific users is easily done and takes effect immediately. The Barracuda 310 Web Security Gateway moves 100-150 Mbps of Throughput. It features Content Filtering, Network Threat protection, Spyware Removal, and Application Control. And, it can support up to 400 concurrent users. It gives detailed, clear, easy insight in to user's internet habits.
And the Barracuda Reporting Server can be added to meet the demands of reporting on increasing amounts of user data, It generates accurate, customizable reports in a fraction of the time that it takes built-in reporting engines. In addition, it enables aggregated reports for multiple connected devices.
If you're looking for a specialized answer to the issue of filtering content, malware, social media and rogue app threats, strongly consider the Barracuda 310. It is Barracuda's entry level offering in this category, and it is very good value for the money. Corporate Armor would love to answer any questions you may have, or offer you a great deal! So email us, or call 877-449-0458.
Barracuda 310 highlights
100-150 Mbps of Throughput
Web/Application Control
Centralized cloud management
Comprehensive, detailed reporting
View all Barracuda lines.
Learn more!