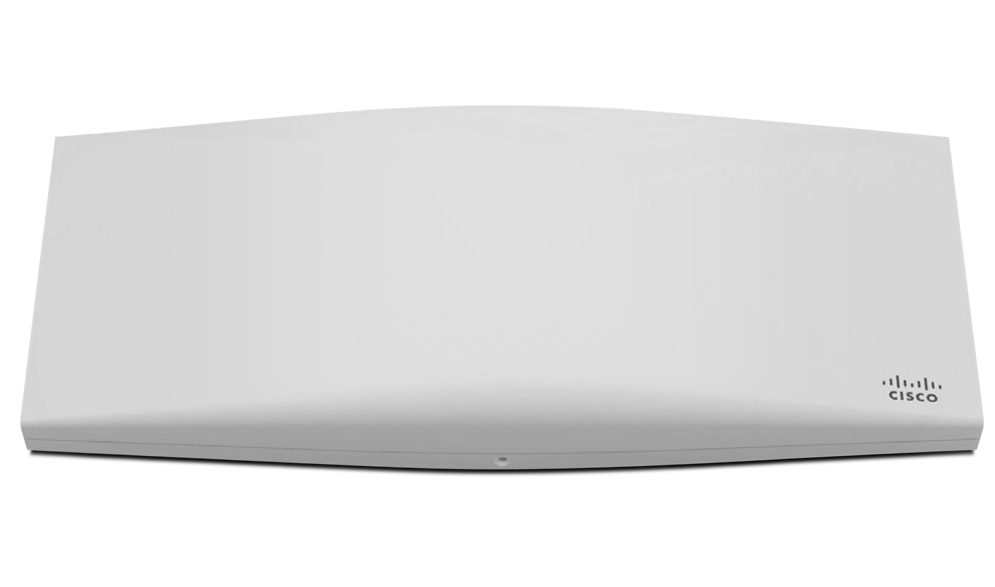 Cisco Meraki MR55
High Performance 802.11ax compatible wireless
The Cisco Meraki MR55 is a cloud-managed 8×8:8 802.11ax compatible access point that raises the bar for wireless performance and efficiency. Designed for next-generation deployments in offices, schools, hospitals, shops, and hotels, the MR55 offers high throughput, enterprise-grade security, and simple management.
The MR55 provides a maximum of 5.9 Gbps* aggregate frame rate with concurrent 2.4 Ghz and 5 Ghz radios. A dedicated third radio provides real-time WIDS/WIPS with automated RF optimization, and a fourth integrated radio delivers Bluetooth scanning and beaconing.
With the combination of cloud management, high performance hardware, multiple radios, and advanced software features, the MR55 makes an outstanding platform for the most demanding of uses—including high-density deployments and bandwidth or performance-intensive applications like voice and high-definition video.
Have questions? Call 877-449-0458, or email us at [email protected].
View all Meraki lines.
Configure Your Meraki MR55
---
Cisco Meraki Enterprise License Options
Cisco Meraki MR55 Enterprise License:
---
Cisco Meraki MR55 Accessories