---
Sophos APX – No-nonsense simplicity and reliability
The APX series is Sophos' do-it-all cloud managed, 802.11ac access points. With the APX series, you get one of the first security heartbeat-enabled access points from Sophos. It's ready to connect with other Sophos Central managed products, and this is easily accomplished. As 802.11ac Wave 2 devices, the APX family of access points perform reliably even under heavy load.
The inter-connectedness of the Sophos APX series gives you excellent visibility into wireless health and synchronized security.
The Sophos APX Series is a growing portfolio of access points with 802.11ac Wave 2 technology. They are custom-built for increased throughput at load and better performance and security.
All APX access points are available for cloud-management in Sophos Central. Indoor models can also be managed on-premises via XGS Firewall and SG UTM.
Access Points
---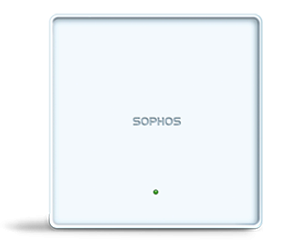 Basic wireless, low density, e.g. small retail
802.11AC WAVE 2 (WI-FI 5)
2×2:2 MU-MIMO
Up to 867 Mbps (5 GHz) + 300 Mbps (2.4 GHz)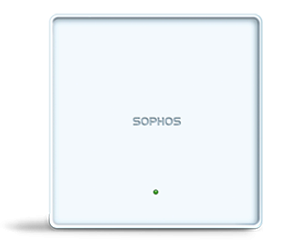 All-purpose, medium density, higher in dual 5 GHz mode, e.g. education
802.11AC WAVE 2 (WI-FI 5)
2×2:2 MU-MIMO
MAX. THROUGHPUT
DUAL 5 GHZ MODE: Up to 867 Mbps (5 GHz) + 867 Mbps (5 GHz)
DUAL-BAND MODE: Up to 300 Mbps (2.4 GHz) + 867 Mbps (5 GHz)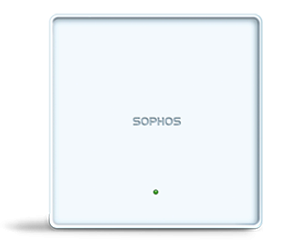 General purpose, medium to high density, e.g. standard mid-sized office
802.11AC WAVE 2 (WI-FI 5)
3×3:3 MU-MIMO
MAX. THROUGHPUT DUAL-BAND MODE: Up to 450 Mbps (2.4 GHz) + 1300 Mbps (5 GHz)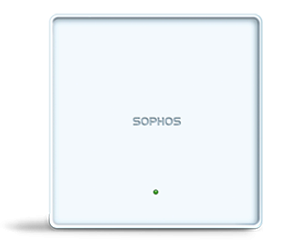 High performance, high density, e.g. cloud-heavy environments
802.11AC WAVE 2 (WI-FI 5)
4×4:4 MU-MIMO
MAX. THROUGHPUT DUAL-BAND MODE: Up to 600 Mbps (2.4 GHz) + 1733 Mbps (5 GHz)
OUTDOOR, IP 67 RATED
SOPHOS CENTRAL MANAGEMENT ONLY
Outdoor or exposed areas, medium density
OPERATING TEMPERATURE: -40°C/°F to 55°C/130°F
2×2:2 MU-MIMO
MAX. THROUGHPUT WHERE NO RESTRICTIONS APPLY: DUAL 5 GHZ MODE – Up to 867 Mbps (5 GHz) + 867 Mbps (5 GHz)
DUAL-BAND MODE – Up to 300 Mbps (2.4 GHz) + 867 Mbps (5 GHz)