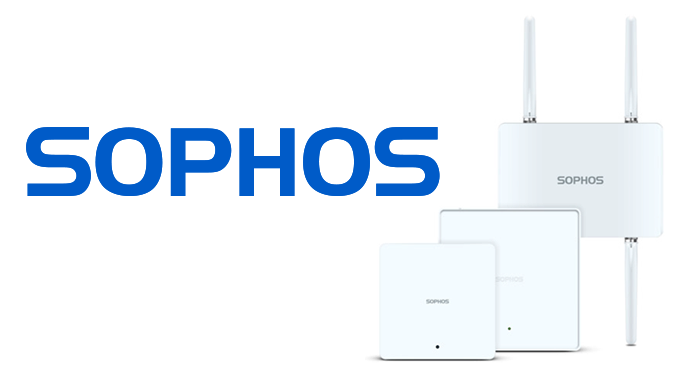 Sophos has recently released its' line of Wi-Fi 6/6E access points. The Sophos AP6 series Wi-Fi 6 access points offer significant performance enhancements over legacy access layer networks that operate at 1 Gigabit speeds. This is a great opportunity for admins to review, modernize, and future proof their network ecosystem. These access points a solve common bottleneck at the physical layer due to their greater efficiency and speed. They can boost the total network performance of a company's Wi-Fi infrastructure.
Sophos AP6 in general
The AP6 line consists of the 420E, AP6 840, AP6 840E and the outdoor AP6 420X. All of them have at least one built in 2.5 Gigabit interface for faster LAN connectivity. And the 420E and 840E, which support Wi-Fi 6E, can additionally use the 6 GHz band. It's a newer, less congested space, and offers high performance for the latest devices. Wi-Fi 6E is ideal for organizations seeking the highest level of connectivity.
When combined with the Sophos multi-Gigabit switches, which also support 2.5 Gigabit Ethernet, you can unlock faster speeds across the entire network. They are, of course, cloud-managed, which enables you to oversee all installations, respond to alerts, and track licenses and upcoming renewal dates from a single, simple interface. Additionally, there is an on premises interface administrators can take advantage of for on-AP settings.
A little about Wi-Fi 6E
Tri-band (Wi-Fi 6E) configuration unlocks the use of new spectrum in the 6GHz frequency range. It provides additional channels to increase throughput and reduce interference and noise from legacy devices. 6GHz support ensures that the MR57 supports future technologies.
WiFi 6E simply means WiFi 6 extended to the 6 GHz band. WiFi 6E works with the same standard as WiFi 6, but with an extended spectrum. 6 GHz is the new frequency band ranging from 5.925 GHz to 7.125 GHz, allowing up to 1,200 MHz of additional spectrum. Learn more about Wi-Fi 6 and Wi-Fi 6E here.
Advantages of Sophos AP6 series Wi-Fi 6 access points
Better Performance
Particularly in high density environments, WiFi 6 provides better throughput-per-area which results in faster speeds and lower latency for every user
Enhanced Security
WPA3 replaces some of the weak spots of its predecessors, such as the Pre-Shared Key (PSK), for a more secure initial key exchange.
Also mandates the 192-bit cryptographic strength in WPA3 Enterprise mode for better overall security
New 6 GHz Band
WiFi 6E extends the capabilities and features of WiFi 6 into the 6 GHz band to make use of a cleaner, less congested space
A few Specs

The Sophos AP6 series Wi-Fi 6 access points let you deploy faster, to meet your network's ever-changing connectivity needs, and spin up new services in minutes. And Corporate Armor can save you money on all of them right now. We have years of experience as a Sophos partner, and we can happily help you out and answer your questions, so email us, or call 877-449-0458.
---