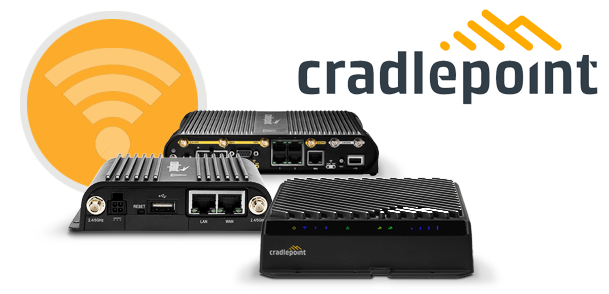 Cradlepoint IBR1700, IBR900, and R1900 Ruggedized, Mobile routers
With huge processing power and extensibility options, the IBR1700 (4G),IBR900 (4G), and R1900 (5G) ruggedized mobile routers provide advanced, reliable, secure communications. Cradlepoint Mobile routers are perfect for first responders, RVers, cruisers, public transit, commercial fleets, and near-shore vessels, even running on-board public WiFi and direct-to-cloud applications.
With 1-year, 3-year, or 5-year subscriptions to the Cradlepoint NetCloud Service, continuous modem & software feature enhancements, 24×7 support and on-demand training, the IBR1700,IBR900, and R1900 give you everything you need to manage everything you've got. Within these three options, you'll have a model that will fit pretty much any use case scenario.
But your networking budget will receive only the most gentle treatment at Corporate Armor, and we have years' experience with Cradlepoint. So why not reach out to us, or call 877-499-0458 and let us guide you to the very best mobile, enterprise connectivity for you! The boundless reach, nonstop reliability, and real-time agility to keep up with business the way it is NOW can be yours for LESS with Cradlepoint Mobile routers!
View all Cradlepoint lines.
---
Cradlepoint IBR1700-600 4G mobile router
Cradlepoint IBR1700-600 4G mobile router
Cradlepoint IBR900 4G mobile router
---
Read more