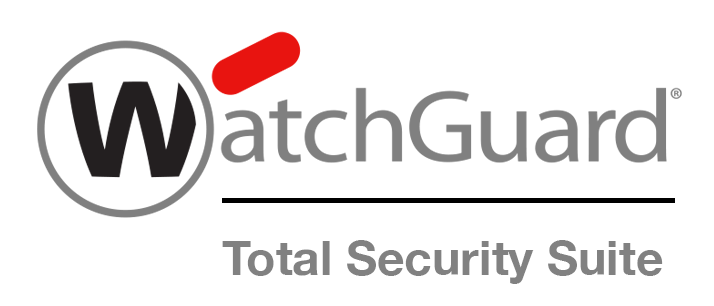 You have a choice of several network security package options to go with your WatchGuard firewall. WatchGuard Security Services for your firewall enable you to ad features and customize your security posture to suit your needs.
These security service packages allow you to quickly and easily find the right set of features for your business needs today, and down the road.
There are three levels of security service package that WatchGuard offers. They are Support, Basic Security, and Total Security. All firewalls come with Support. In addition to stateful firewalling, the Support license includes full VPN capabilities, and built-in SD-WAN.
The suites
Next, the Basic Security Suite includes all of the traditional network security services typical to a UTM appliance. That's things like IPS, antivirus, URL filtering, application control, spam blocking and reputation lookup.
It also includes centralized management and network visibility capabilities. And that includes their standard 24×7 support. WatchGuard Cloud Log Data Retention lasts for 90 days, and Report Data Retention for 1 day.
The Total Security Suite includes all services offered with the Basic Security Suite. It also has AI-powered malware protection, enhanced network visibility, endpoint protection, Cloud sandboxing, and DNS filtering. In addition, you have the ability to take action against threats right from WatchGuard Cloud, WatchGuard's network visibility platform.
It comes with their Gold (24×7)level of support. Some of the other additional features unique to this level of support are APT Blocker, DNSWatch, IntelligentAV, ThreatSync (XDR), and EDR Core. WatchGuard Cloud Log Data Retention lasts for 365 days, and Report Data Retention for 30 days.
'Mothership' management
WatchGuards just seem to take care of themselves, due in no small part to their bundled offerings. It allows you to have everything in one product, and in a single pane of glass. Everything is managed essentially through one system manager console. The power and ease of use are fantastic.
Designed for maximum protection against sophisticated threats, these security services are packaged to take the guesswork out of network security.
And Corporate Armor would be happy to help you assess the needs of your network. That's why we're here. Please feel totally free to email us or call 877-449-0458 with any questions!
WatchGuard Security Services highlights
Largely self-operating
Centralized management and network visibility
AI-powered malware protection
Take action against threats right from WatchGuard Cloud