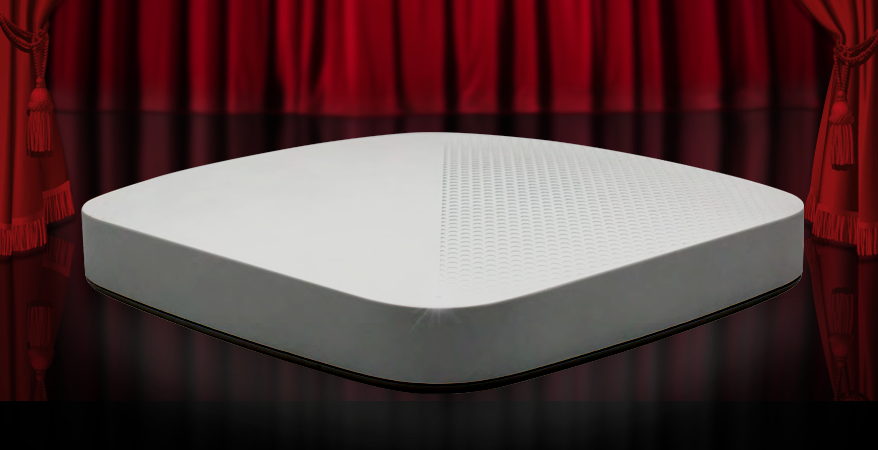 The Aerohive AP650 is technically now the Extreme Wireless AP650, since Aerohive has been acquired by Extreme.
The new WiFi 6 (802.11ax) standard has been upon us for a while now. Nevertheless, it's still in the "new" column in a lot of people's minds. After all, most of us are still on trusty old Wi-Fi 5, and doing just fine with it. Will be for a while, too, probably. But that's not going to stop us getting ready for the brave new world of Wi-Fi 6. And today, we'll be looking at the Aerohive (Extreme) AP650 access point.
What's so great about WiFi 6?
Obviously, each new increase in the WiFi standard has meant a boost in performance. Unfortunately, the gradual gains have not kept pace with demand. That's why "The wireless here [email protected]#%ks!" is such an ongoing refrain in airports, hotels malls and offices worldwide. However, WiFi 6 is designed specifically for such high-density settings.
The thing is, in WiFi bandwidth is shared among endpoint devices. So, when you are in a high-traffic are with lots of access points, their coverage areas will overlap. Think stadiums, concerts, or busy airports. As you walk through your airport, you can be moving from one access point to another.
Currently, your endpoint listens for an all-clear signal before transmitting. Basically, it waits it's turn to speak. So here you are, moving through your airport. Your endpoint (phone) is one of maybe thousands of APs and endpoints yelling and hiccuping at each other trying to be heard. It's sort of like the floor of the New York Stock Exchange. Get enough devices in the same area, efficiency and performance suffer.
What WiFi 6 does, is it opens up more lines for endpoints to talk on. As a result, they don't have to wait as long for their turn. It also allows more data into each packet. That alone can increase total throughput nearly 40%.
About the Aerohive AP650
Aerohive has built the AP650 with a controller-free network design. That means there's no single point of failure. The AP650 forms a true peer-to-peer, "cooperative control" network. It distributes management tasks and passes clients off to one another. Since there's no central point of failure, WAN access can be lost and devices will still communicate with each other and their clients. As more devices connect, the network reconfigures itself to handle the load.
Of course, the AP650 has just three non-overlapping channels at 2.4GHz and 24 at 5GHz.
But here's the cool thing. The difference with the AP650 is, is dual–5GHz–capable. In other words, if a particular access point isn't serving 2.4GHz-only clients, it can power up two 5GHz radio antennas, instead. This increases the capacity of the access point.
It also has 2.5 Multi-gigabit Ethernet wired connectivity on the back end. As a result, the AP650 is ahead of the curve and ready to handle an increasingly connected future.
ExtremeCloud IQ
Setting up and managing a large wireless network can be difficult and daunting. Configuring individual access points numbering in the dozens, or hundreds, is not an inviting prospect. Aerohive's answer is ExtremeCloud IQ. It's a Software as a Service for managing and reporting, and it works with the AP650.
The cooperative-control network based in the Aerohive AP650 itself already allows devices to handle workload and moment-to-moment tasks. But with ExtremeCloud IQ you can easily configure many devices at once. Plus, you can report on the health of your network and improve network performance.
ExtremeCloud IQ comes in two versions; Connect and Select. Connect is a basic level of support for your access points. Select is a subscription-based platform for the management of many access points.
In addition, a feature called Client 360 allows you to examine individual client. There's a signal strength indicator that measures how well a client can hear a signal from the AP650. You can even track the client through the network. And, you can see where each access point served them and how strong the signal was as the client moved. Also, you can compare your network's performance with other ExtremeCloud IQ clients.
The AP650 is very suitable for airports hotels, hospitals and the like. It will give you plenty ceiling, wiggle-room, and room to grow into the future.
Finally, please remember that Corporate Armor sees your needs as unique, and we will meet them personally and quickly. We are never more than a few seconds away, whether you email us or call us at 877-449-0458. We can't wait to serve you!
Aerohive AP650 specs
802.11ax Wi-Fi 6
Aggregate data rates up to 4.8 Gbps in both 2.4 GHz and 5 GHz
Software Selectable Radio allow both radios to operate in 5 GHz band
Suitable for the densest user environments