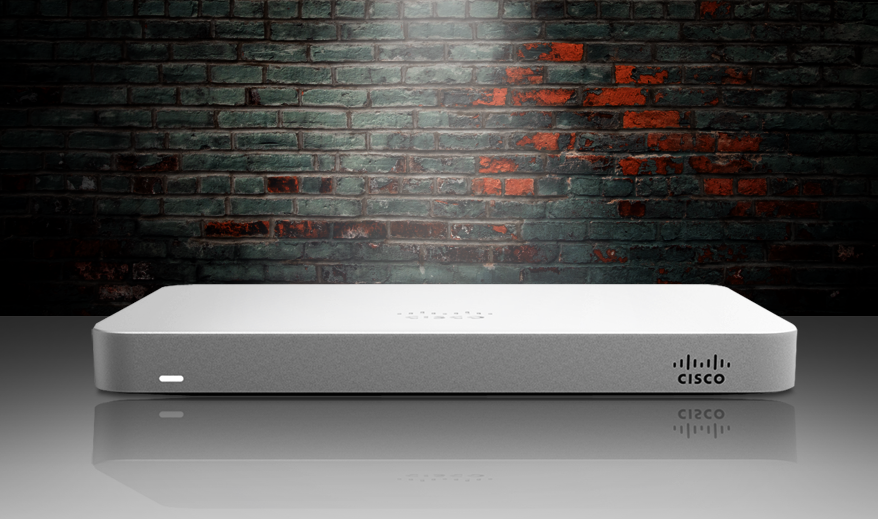 With the COVID outbreak, many businesses were forced to adopt telework policies rather quickly. And a lot of these companies had to rely on the home user to provide their own security. That can be scary for businesses. Most home users do not have the same levels of security on their home network as their office network. Sure, you can set up a VPN to make sure that connections back to the office network are secure. But this doesn't secure all traffic. What happens when an employee disconnects from the VPN? What happens when the employee stores sensitive information on their home network, unprotected? If you are going to have teleworkers, you need to have a way to protect your data, and equipment in the employee's home. This confluence of events has led to the surge in popularity of many kinds of networking technology. Especially things like the Meraki MX64, Meraki Z3 and Z3C Teleworker Gateway.
For a while now, it seems like the Meraki Z3 Teleworker has suffered from stocking issues (please note that the Z3C is currently in stock). It is an understandably popular appliance. In a response to this, Corporate Armor offered special pricing on the Meraki MX64 firewall for those who had been interested in the Z3 (reach out to us for a quote!). For the hardware alone, the price difference is about $60 in favor of the Z3. Before opting for upgrading to an MX64, it might be helpful to outline the difference between the two.
About the Meraki Z3
The Meraki Z3 is an enterprise class firewall, VPN gateway, and router. The Meraki Z3 can deliver network services like VoIP and remote endpoints with automatic, zero-touch provisioning. Since the Z3 is self-configuring and cloud-managed, you can deploy remotely without any assistance from end-users. Meraki Cloud services monitor all devices 24×7. And they deliver real-time alerts if any device encounters a problem.
The Z3 has dual-concurrent 802.11ac Wave 2 radios. They deliver up to 1.3 Gbps data rate. It also has a stateful firewall throughput of 100 Mbps, and a maximum VPN throughput of 50 Mbps. It's ideal for companies that need to extend protection beyond the office, into the homes of their workforce. It can also be used in small branch locations of up to 5 users.
The Meraki MX64
Like the Z3 and all of Meraki's appliances, the MX64 is easy to learn and use. And, like all other Meraki products, it's 100% cloud-managed. This is where Meraki truly shines. MX firewalls can be remotely deployed in minutes, and most actions in the cloud interface are point and click. Security settings are simple to share across thousands of sites.
The MX64 has 250 Mbps of Throughput, and is perfectly suitable for up to 50 users. Additionally, it boasts a super-intuitive, web-based dashboard. As a result, you can securely set up branches with its Auto VPN technology in 3 clicks.
To secure a site in minutes, just add your Meraki MX64 to the dashboard. Then, enable intrusion prevention. Finally, select the desired threat protection level. That's all there is to it!
What you'll see is that the Meraki Z3 is sort of a jack-of-all-trades, with routing, security, and access point functionality. The MX64 will give you considerably stronger security, and higher throughputs. That's what you're paying extra for. It supports an order of magnitude more users. So basically, it is more of a true business-grade solution, for less than $100 more.
The verdict…
In conclusion, the Meraki MX64 is well-suited as a primary edge firewall for your remote office, small business, or campus. It can actually be configured while the firewall is shipping. Then, when the product arrives, it's power up, plug and play! After that, you'll enjoy an elegant, single pane of glass view of what you're protecting.
If you have any questions, please contact Corporate Armor anytime. You can call 877-449-0458, or you can hit us at [email protected]. Thanks for reading!
Meraki MX64 At a Glance
| | |
| --- | --- |
| Advanced Security Throughput | 200 Mbps |
| Max VPN Tunnels | 50 |
| VPN Throughput | 100 Mbps |
| Maximum Client Devices | 50 |
| Stateful Firewall Throughput | 250 Mbps |
| SD-WAN Ready | Yes |