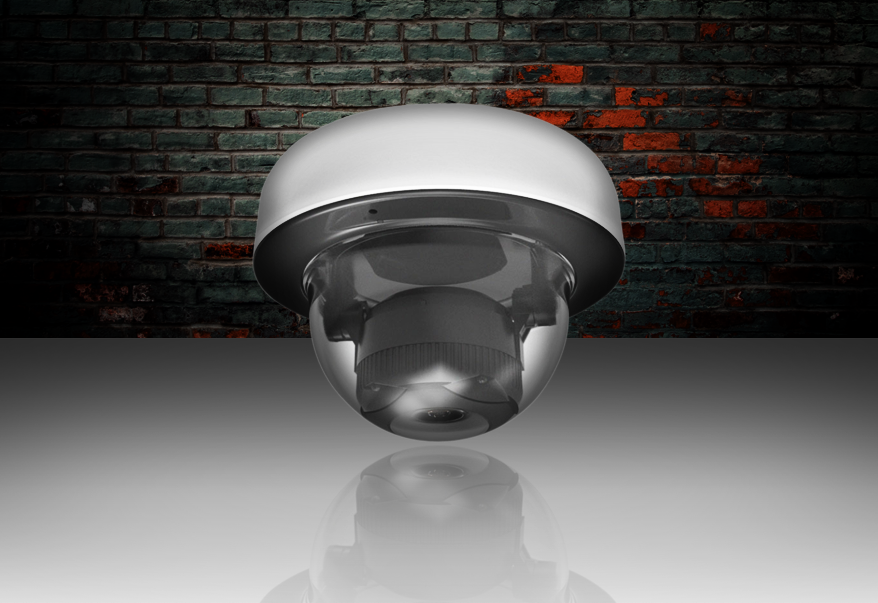 Meraki's MV series of HD Smart Cameras are among the most advanced in the industry. The MV series consists of the MV12, MV22, MV32, and MV72 families. All MV cameras shoot in HD and contain internal solid-state storage. In many cases, you can store up to a month of video onboard. And for all that, the MV12, for example, starts at just $719. With ramped-up speed, optics, and storage, the MV22 starts at just $1266. And for a 360-degree view of the world for under $1000, check out the MV32.
On to the MV12
With the MV12 series of enterprise surveillance cameras, Meraki does it again: Impossibly easy to set up and operate. And MV cameras come with everything needed right in the box. As a matter of fact, you can add cameras to a network before they even arrive, and adjust optical and software settings remotely.
Plus, not only can you manage these cameras from a central dashboard, but you can do it from your phone. The ease of use is really crucial to having a smoothly operating, transparent network.
All MV cameras shoot in HD and contain internal solid-state storage. The all-purpose MV12 is the smallest option and starts at $719 at Corporate Armor.
The MV12 series consists of the MV12N, MV12W, and MV12WE. At 73°, the MV12N has a narrow FOV that aids in identifying subjects close up. The MV12W has a wide field of view (114°), providing context footage. The MV12WE (also 114°), offers reduced storage and a wide FOV at a more affordable price.
The MV12W and MV12WE are exactly the same with respect to specifications. The only difference is in the solid state storage dimensions (128GB for the WE and 256GB for the W).
Meraki MV12 – The camera that thinks
Most of the time, cameras don't provide much value beyond theft prevention.
But Meraki has changed that with the MV12 series minidome cameras. They can analyze customer foot traffic, discover demographic information, or even alert staffers that someone might need assistance.
And, the Meraki MV12 works great as a security camera at the same time. Especially with its night vision capabilities, which operate in near total darkness.
It's super easy to set up as many of these as you want, and configure a video wall for watching over different areas of a facility. And, you can watch live or recorded video without any special equipment. Any authorized user can tap into the system from a PC or smartphone.
More about the built-in smarts
More just a video recorder, the MV12 has on board intelligence that can generate heat maps showing how people move around and where they stop to browse. So for example, a store manager building a new display can check the daily heat map to see if it's getting noticed by customers.
The MV12 series can also send out real-time alerts to staff to help customers out. For example, a customer might stop in one place for a period of time. That might indicate that they're really interested something on display, or maybe confused. At that point, a sales associate could be sent by the camera to help out.
In addition, you can even create custom apps enabling you to add even more functionality. This small camera is very smart, and very easy to use.
MV Sense
Built in to all second-generation-and-later MV cameras, MV Sense is basically the brainpower behind these smart cameras. Here's the thing. When MV12 came out, it brought advanced analytics to the MV family. For example, it boasts computer vision powered by machine learning, without the need for any servers or additional software. But with the introduction of in-dashboard analytics came tons of questions about all that cool new data.
MV Sense is simply an ability to intelligently process the data that the camera was already delivering. Think of it as a software upgrade that expands the possibilities of your of your Meraki cameras.
Making smart cameras even smarter
The in-dashboard analytics tools found on MV smart cameras, such as motion heat maps and person detection, can provide a wealth of high level information about foot traffic and behavior patterns. But, the use cases for all this data are so vast and varied that Meraki wanted customers to be able to take advantage of it in their own way.
So, with MV Sense, customers can interact with and build on top of the person-detection data they are getting from MV series cameras. Each MV Sense license allows users to access the data produced by a camera (including location, time, and count).
In a nutshell…
…you can do some really cool things. For example, your MV12 can trigger a special in-store media display to begin playing if there are more than 10 people in close range of the screens. Or, you can understand wait times in grocery lines around the world.
Or, you can quickly alert emergency personnel of people left in a building during an evacuation. You can set off an alarm if the person count next to a dangerous piece of machinery in a manufacturing facility drops below the safe minimum.
So, whether streamlining an operation, creating richer customer experiences, making a safe school even safer, or anything in between, MV Sense makes 'sense' of your MV camera's observations. And, it allows you to use your security camera for much more than just security. Meraki MV turns cameras into sensors. And MV Sense turns them into a powerful analytics tool.
It should be noted that using the MV Sense API itself probably requires at least some programming experience or training. But the rest of the MV interface is imminently friendly to use.
However, Corporate Armor are Meraki specialists, and we would love to help you out or tell you more about Meraki MV series smart cameras. So please reach out to us, or call 877-449-0458. Thanks for reading!
Meraki MV12 highlights
Analytics can scrutinize customer foot traffic
Can alert staff to events in real time
Captures live footage even in darkness
Create new uses and applications with MV Sense