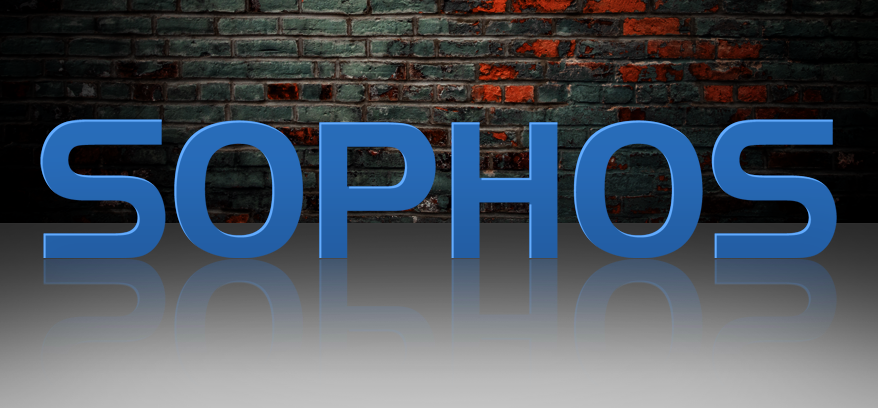 It's hard to believe we've never reviewed a Sophos UTM (SG series) firewall. So let's fix that, because what an important family of firewalls they are. We'll start with the Sophos SG105 desktop firewall.
The SG105 is the entry-level appliance in the SG series, and it is hugely popular. It starts at around $400, and is available with 1-year, 3-year, and 5-year TotalProtect bundles at Corporate Armor. The SG series is Sophos' range of easy-to-deploy, easy-to-manage appliances that can fit just about any network size – from home office to small business to enterprise.
The SG105 is well-known for superior visibility into risky activity, as well as the ability to stop both known and unknown threats quickly and effectively. When it comes to malware, the SG105 can see it, stop it, and secure it.
The SG family
The SG is a mature and extremely dependable platform. In a way similar to Meraki, they take a great deal of pride in how easy these appliances are to set up and manage. And no, "mature" isn't a euphemism. There's a reason the SG series are still going strong. The hardware is identical to the newer XG series. CPU, RAM, memory, ports, all the same. And, the XG is Sophos' undeniable wave of the future. But an SG can easily be upgraded with XG (SFOS) firmware, and viola! You have an XG firewall. Read more about that here.
Why would I choose an SG over the newer XG models?
Maybe you would, maybe you wouldn't. Remember, the differences are pretty small. But there is a modest savings between comparable models. In addition, the GUI can be a little slower in SFOS. Plus, notifications run more smoothly in UTM. This is likely a function of SG's maturity compared to XG. As was stated earlier, XG is the future, and its SFOS firmware will be an overall improvement. Then again, it's no problem to load that firmware on an SG firewall. And Sophos' primary energies are in developing SFOS, not UTM so much.
What people say about the SG105
People tend to like the GUI. The Sophos interface is really clean and easy to understand. You don't need very much training to be able to use it. The intuitive nature of the dashboard and monitoring abilities makes management and troubleshooting easy. And overall cost of ownership value that SG105 delivers is significant.
This is an easy-to-manage firewall which can get you working very quickly. You can create rules with multiple objects, each with a different subnet. This helps in reducing the amount of firewall rules required. Plus, it makes it quicker to manage. NAT is also very easy to set up in the SG105. This includes complicated Full NATs where the source and destinations are both changed.
Sophos SG firewalls are are full of features to protect the corporate network. Everything from IPS, to Reverse Proxy Services, to SSL VPN, and more. You can even do deep packet and application aware scanning and control. It also boasts web and email filters.
The SG105 pushes 1.5 Gbps of firewall throughput, 325 Mbps of VPN throughput, and 350 Mbps of IPS. It delivers Antivirus throughput at 90 Mbps.
The SG105 in summary
Sophos SG105 is an excellent entry level firewall that provides a robust, efficient, stable security. And it does so at a competitive price. This appliance is very suitable for small-to medium-sized businesses and remote branch offices. Any firewall designed for this kind of use case has to be easy to fire up, figure out, and forget about. After all, it's built for organizations that may not have tons of resources to throw at IT staff and security, but that nevertheless deserve first-rate protection.
If you have any questions, please reach out to us here, or call Corporate Armor at 877-449-0458. Thanks for reading!
Highlights of the Sophos SG105
1.5 Gbps of firewall throughput
325 Mbps of VPN throughput
350 Mbps of IPS throughput
90 Mbps of Antivirus throughput
GUI is very clean and easy to understand