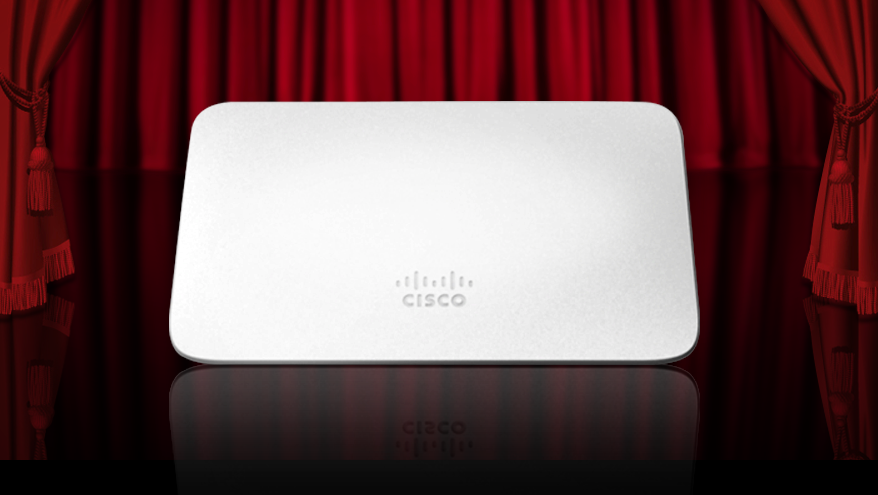 Say hello to the GR10, part of the Meraki Go line of access points, security appliances and switches. It is an "entry level" line intended for startups, home offices and other small businesses with little or no IT expertise.
This post will deal with the access points, specifically the GR10. The GR10 is an 802.11ac Wave 2 access point. Performance-wise, it is the same as the GR60, which is Meraki Go's outdoor access point. It shares the Meraki family DNA of snap deployment and management with the rest of Meraki's product line (even moreso), but there are some differences…
Differences between Meraki and Meraki Go
In short, Meraki Go is a "plug and play" solution allowing small businesses to deploy very workable, basic networking on a budget. Everything from setting it up, to managing it, to sticking it on a wall are designed to be a breeze. And these appliances can be had for well under $200.
As a comparison, the MR33, which is the entry-level access point in the regular line, offers more features. For example, it carries more radios, Bluetooth support, and more robust setup options. Then again, it costs significantly more, and these are features many people just won't need.
So who will LOVE the Meraki Go GR10?
This appliance is designed for small cafes, bookstores, boutique shops and such. Even homes would be ideal. If you have under 50 employees/people with just one or a few independent sites, Meraki Go might be a great fit. That is to say, anyone who anticipates standard use and a need to provide guest Wi-Fi access.
Did you say the GR10 is "easy to use?"
Yes. Absolutely everything needed to set the GR10 up is included in the box, including the power cable, networking cable, mounting hardware and even screws to attach it somewhere. A very simple instruction booklet that includes both text descriptions and easy-to-understand pictures covers everything.
Setup involves just downloading the Go app onto your phone, and from there, you can control everything. The app itself is highly intuitive and graphical. And, of course, it's easy to use.
It simplifies control of your network with slide buttons choices that make sense to non-IT types. Knowing a little about how wireless technology works is always helpful, but not necessary. And, if you do get stuck there's technical support personnel available through the monthly subscription.
About that subscription
Each Meraki Go Access point requires an active subscription. These ensure your wireless network is always up to date with the latest features, fixes, and patches.
In conclusion
The Meraki Go GR10 does a great job of filling the niche of users who need a reliable, inexpensive network that just sits in the corner and faithfully does its thing. You might not need or want super-granular configuration options. Features like segregated guest networks and lots of scanning, monitoring, and reporting options might be unnecessary in your use case.
If you're someone who isn't very "techie" and doesn't want to have to be in order to provide secure wireless to a small number of people, then Meraki Go GR10 might just be for you! If .11ac speeds are perfectly suitable to your needs like they are for the vast majority of people, then this might be your perfect access point.
Lastly, if you would like to know more about the Meraki Go family of switches, access points, and security gateways, just call Corporate Armor at 877-449-0458. You can also email us at [email protected]. Thanks for reading!